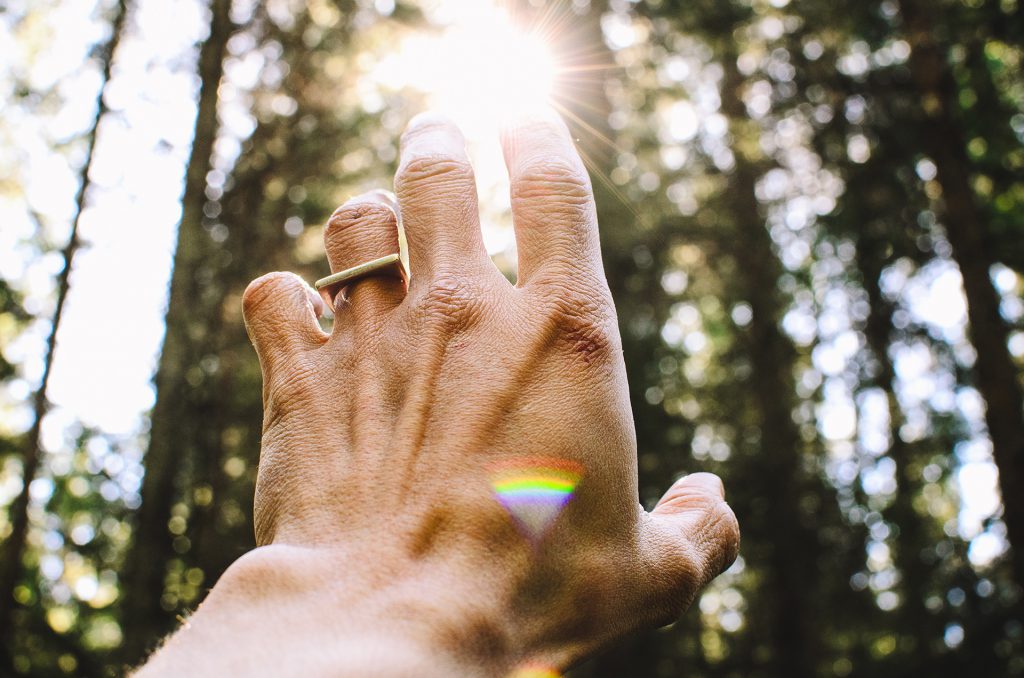 At its core, art-ma encapsulates the energy that courses through an individual when looking at art. Our every effort is channelled towards offering you a window to a spirituality awakening via visualisation. While our name draws from ātma, the spirit or soul, and references the 'mother of art', our logo is a confluence of myriad elements as well, all of which define our existence, beliefs and goals.
The art-ma logo is multi-faceted to say the least, revealing a new layer of meaning each time you delve deeper. The line atop the logo references the Devanāgari script, used in Sanskrit, one of civilisation's oldest languages, which revered spiritual texts from the Vedas to the Bhagwad Gita have been scripted in. Moreover, this distinctive, bold line also represents unity amongst diverse souls.
The striking red dot, a focal point of art-ma's logo, is a nod to the third eye. Akin to a red bindi worn between the eyebrows to activate the third eye chakra, it embellishes art-ma's logo with the aim to deepen one's spiritual awareness. Besides, in the context of art galleries, a red dot placed besides a painting has a significant meaning too, making it a perfect fit for what we hope to achieve through our spiritual original art.
We look forward to having you browse through our collection of spiritual art and be inspired.