Information about our latest art works will be released here.
Please register your details and subscribe to our mailing list to be kept informed of forthcoming art-ma events and exhibitions.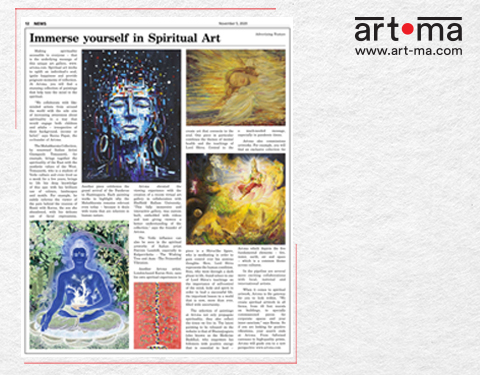 Immersive yourself in Spiritual Art
Making spirituality accessible to everyone – that is the underlying message of this unique art gallery, www.art-ma.com. Spiritual art works to uplift an individual's soul, ignite happiness and provide poignant moments of reflection. To read this article in full click here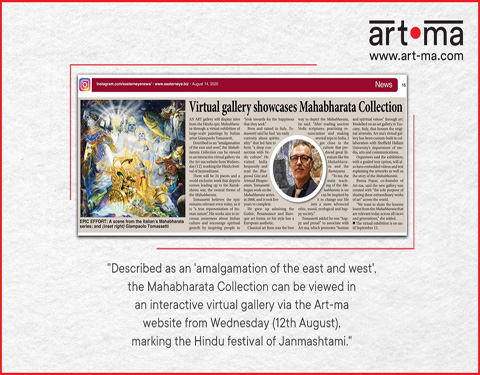 Top Italian artist's Mahabharata series set to come to life via Art-ma's new virtual gallery
Spiritual art gallery Art-ma will bring the Mahabharata to life next week through a virtual exhibition of vivid, large-scale paintings by Italian artist Giampaolo Tomassetti.
Described as an "amalgamation of east and west", The Mahabharata Collection can viewed in an interactive virtual gallery. You can read the full article here: https://www.easterneye.biz/top-italian-artists-mahabharata-series-set-to-come-to-life-via-art-mas-new-virtual-gallery/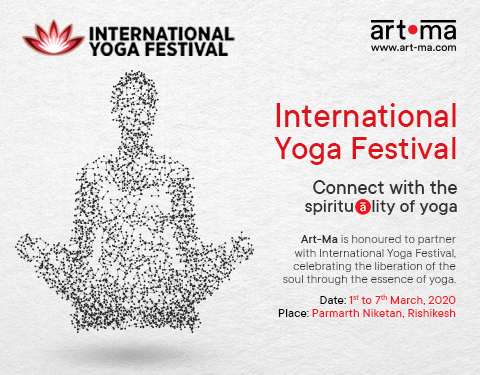 Art-ma is honoured to partner with the International Yoga Festival celebrating the liberation of the soul through the essence of Yoga. The festival will be held in Rishikesh between the 1st to 7th March 2020. For further details on registering for this event please visit www.internationalyogafestival.org
Highlights from the Child of Mine Ball (OKA)
The above video covers the highlights from the charity fund raising ball, organised by One Kind Act, filmed and televised by Zee TV. Art-ma was honoured to sponsor this event and support such a worthy cause.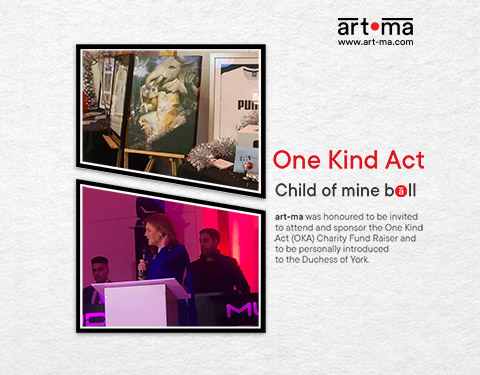 Art-ma sponsors the Child of Mine Ball (OKA)
Art-ma was honoured to be invited  to attend and sponsor the Child of Mine Ball, a fund raising initiative organised by the charity One Kind Act (OKA), and to be personally introduced to the Duchess of York. www.onekindact.org