Information about our latest art works will be released here.
Please register your details and subscribe to our mailing list to be kept informed of forthcoming art-ma events and exhibitions.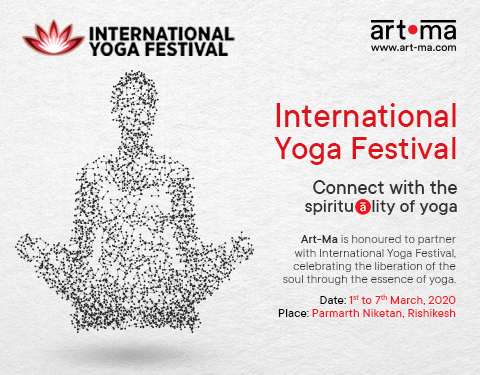 Art-ma is honoured to partner with the International Yoga Festival celebrating the liberation of the soul through the essence of Yoga. The festival will be held in Rishikesh between the 1st to 7th March 2020. For further details on registering for this event please visit www.internationalyogafestival.org
Highlights from the Child of Mine Ball (OKA)
The above video covers the highlights from the charity fund raising ball, organised by One Kind Act, filmed and televised by Zee TV. Art-ma was honoured to sponsor this event and support such a worthy cause.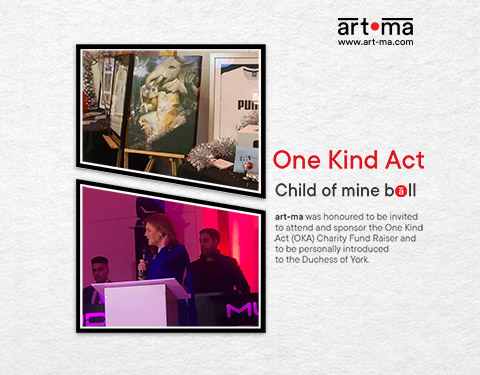 Art-ma sponsors the Child of Mine Ball (OKA)
Art-ma was honoured to be invited  to attend and sponsor the Child of Mine Ball, a fund raising initiative organised by the charity One Kind Act (OKA), and to be personally introduced to the Duchess of York. www.onekindact.org