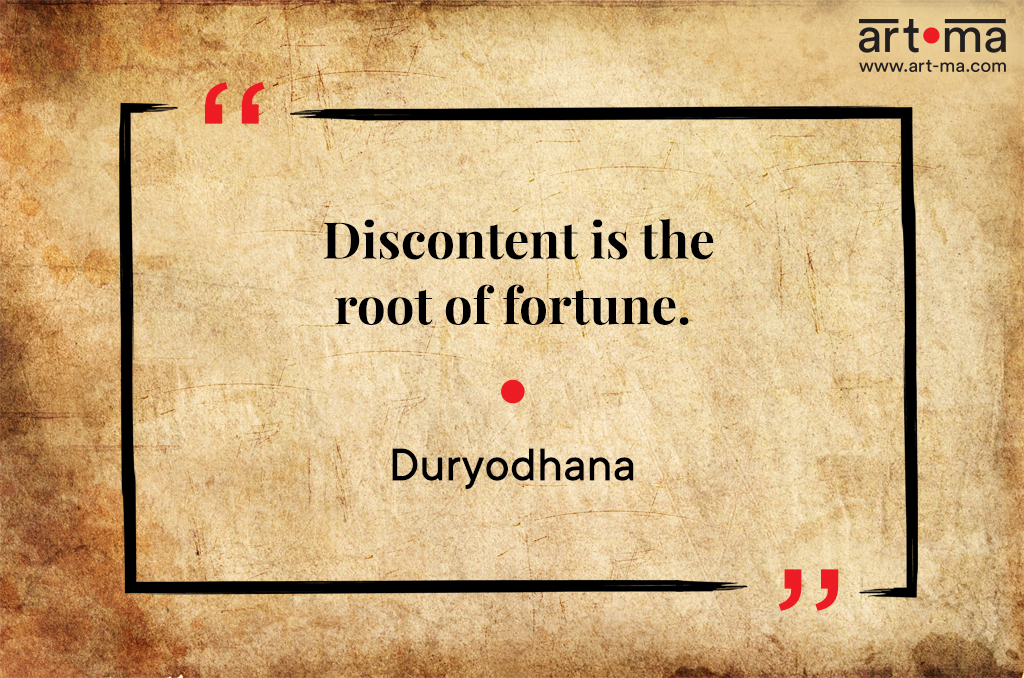 According to Duryodhana, the prime antagonist in the Mahabharata, the people who remain discontent with their lives are the ones that prosper the most.
He believed that as a warrior, it was his duty to usurp other kingdoms and expand his territory, thus remaining discontent with what he had.
This characteristic trait led to his ultimate downfall.