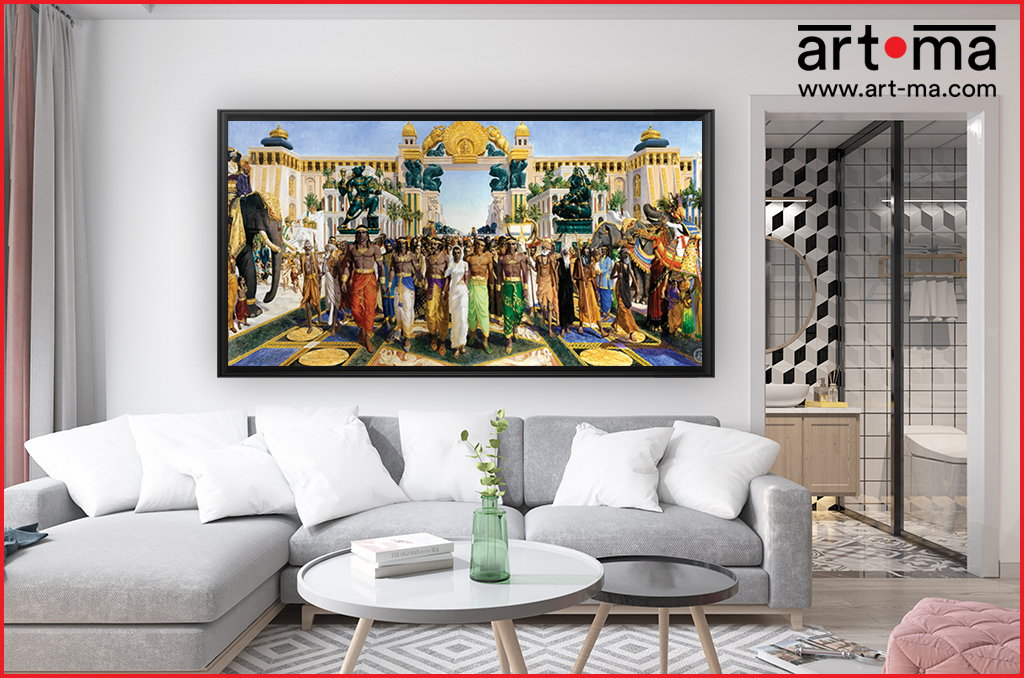 Bring the essence of the epic into your home, 'The Pandavas enter Hastinapura' artwork shows them entering the city to claim their throne which captured the drama and essence of the Mahabharata in a single moment.
'The Mahabharata Collection' is now available for purchase as Giclee Fine Art Prints from our website: https://www.art-ma.com/art-collections/ (ADD LINK TO ART & COLLECTIONS PAGE)
Bespoke sizes and commissions on request. International shipping available.