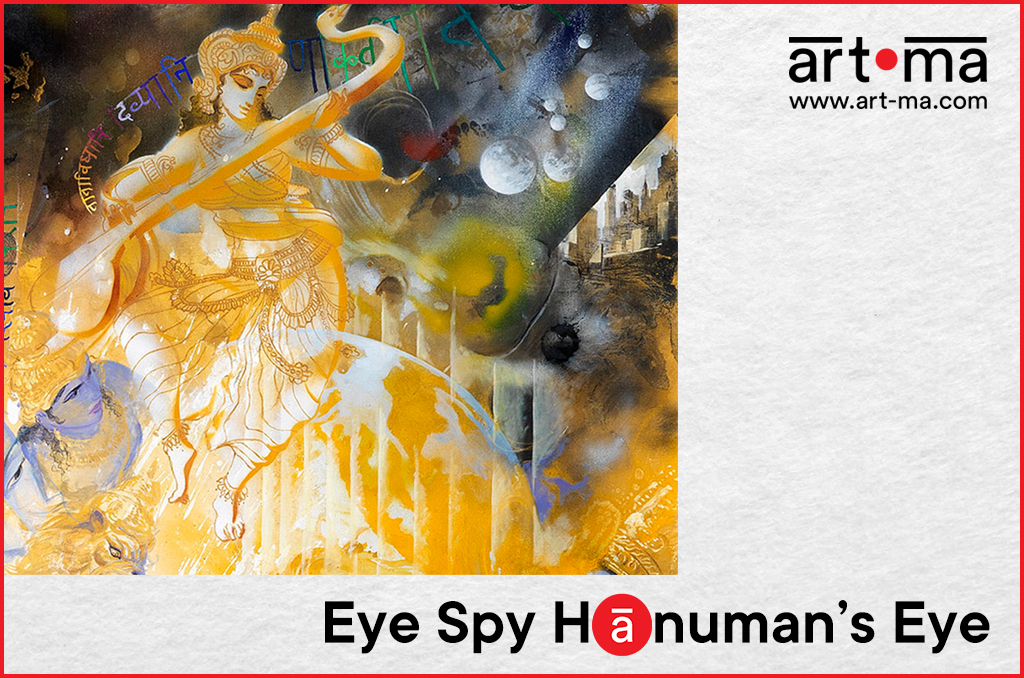 The "Vishva Rupa" artwork contains detail of Lord Krishna revealing his Divine nature, in the Universal Form, as Vishnu, the Supreme God.
See if you can find Hanuman's eye in this small section of the painting.
The more you look, the more you will you find within this detailed artwork.
To see the artwork in full and experience the Mahabharata virtual art gallery visit: https://www.art-ma.com/mahabharatavr/