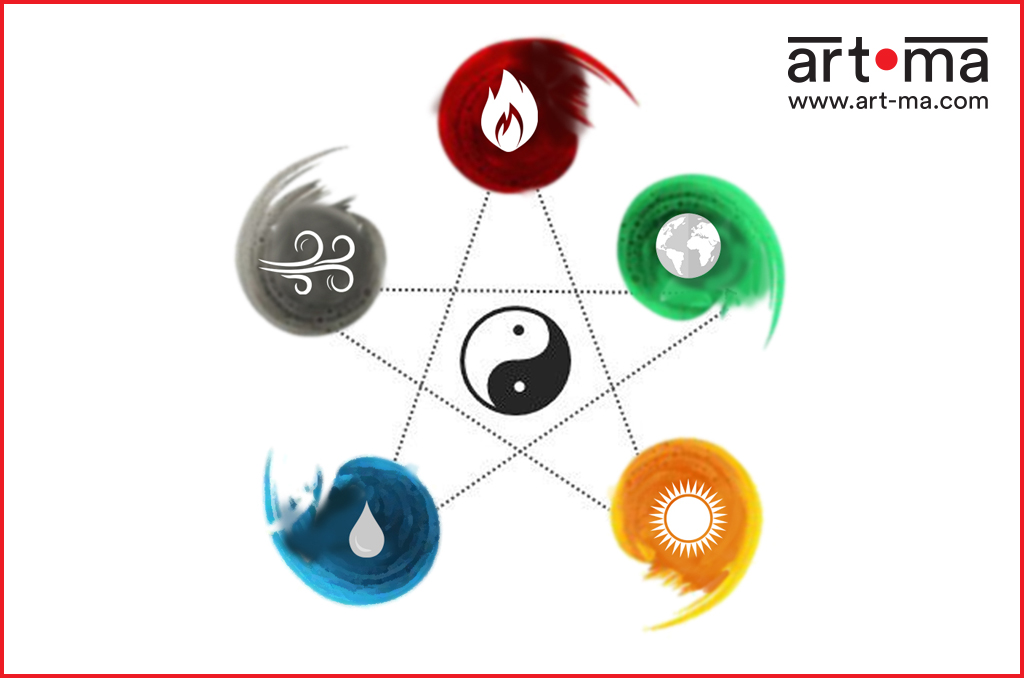 Space, air, fire, water and earth –  these are the five elements that are common to many cultures. But there are branches of eastern philosophy, mainly practiced in China, that have their own set of five elements. These are wood, fire, earth, metal and water.
Unlike some other religions, such as Hinduism, that believe all matter is made up of the five spirit elements, the five elements theory, which originated in China, believes that these five elements are not inert matter. They are dynamic in nature and have a deeply symbiotic relationship with each other. This theory is used in Chinese medicine, the practice of Feng Shui and even astrology, among other practices.
Before we get to that, however, it is important to understand what the five elements theory opines. To put it simply, it divides this symbiotic relationship that these elements share into two phases. The first is the productive cycle. In this wheel, each element works to enhance the other. So, water works to nourish wood; wood in turn nourishes fire; fire feeds earth; earth nourishes metal and metal feeds water.
The other phase is the controlling cycle. In this phase, each element works to control the other. So water overpowers fire; fire controls metal; metal controls wood; wood controls earth and earth overpowers water. Both these cycles are essential to maintain balance in the universe.
In traditional Chinese medicine, each of the five elements represent different parts of the body. So for example, wood is associated with the liver, fire with the heart, earth with the stomach and so on. Traditional chinese meditation uses practices such as acupuncture to restore any imbalances that may occur depending on the patient's complaint by transferring energy between the elements.
Similarly in astrology, each element is associated with Chinese zodiac signs and the 12-year cycles. In other words, they give an insight into someone's personality and constitution. Feng Shui uses the five elements theory to restore balance in your home. For example, if there is a corner in your home where there is a lot of wooden furniture, you would need to balance that out with a water feature like a fountain. This is because water nourishes wood, and therefore helps keep the balance.
The five elements theory aims to remedy all aspects of life that need healing. It's no wonder then that even centuries after it was first propounded, the theory remains popular even to this day.