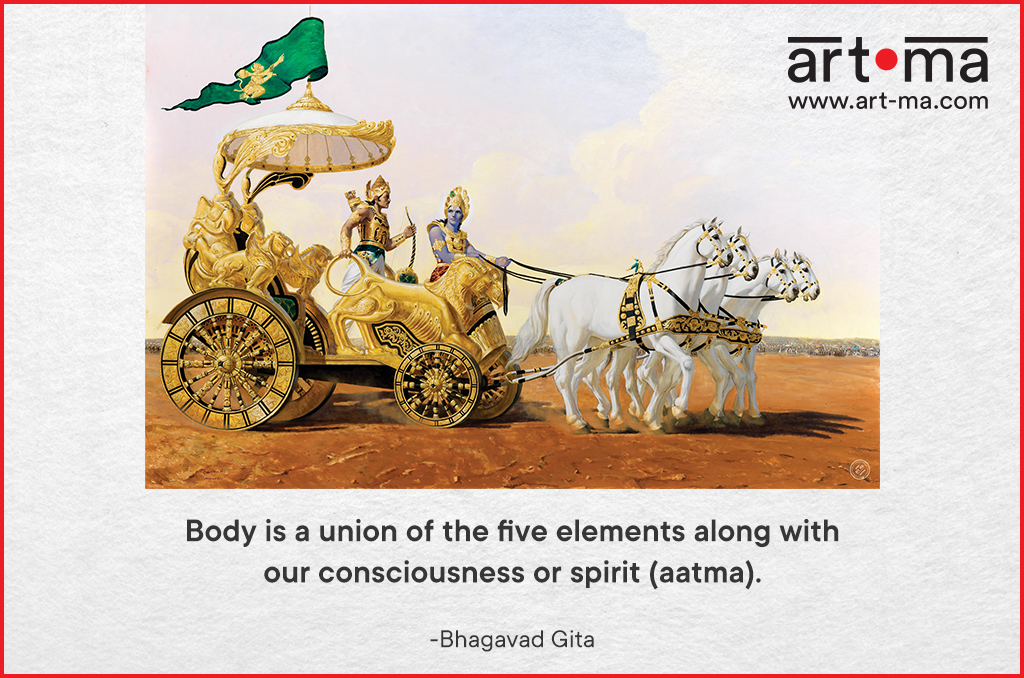 You must have heard the phrase 'we are all one with nature'. The obvious commonality that all of God's creations – humans, animals, the flora and fauna – have with each other is that we all share this Earth and all its bountiful gifts in order to survive. But delve deeper and you find that there is a lot more than we have in common than what meets the eye.
In the Bhagavad Gita, which is a part of the Hindu epic The Mahabharata, Lord Krishna explained this connection that we have with nature to Arjuna. He spoke of the five essential elements – space (akasa), air (vayu), fire (agni), water (Jal) and earth (Bhumi or Prithvi) – which make up all matter on this earth. These elements are what is common between us and nature. All that lives and breathes on earth is a product of these elements. We are all, therefore, truly one.
According to the Bhagavad Gita, our body is a union of these five elements along with our consciousness or spirit (aatma). Our spirit (aatma) detaches from these five elements in death. In the Bhagavad Gita, Krishna tells Arjuna not to mourn death, for it just signals an end to God's physical creation. The consciousness lives on, until it manifests itself into life once again when conditions are aligned. The five elements are the basis of many other branches of Vedic life such as Ayurveda (a holistic approach to healing) and Vaastu Shastra (a guide to a positive home life). Harmony among these elements is vital to remain connected with our consciousness.
According to Ayurveda, each of these elements correspond to different parts of the body. Earth is, therefore, associated with the physical structure of the body, such as the bones. Water corresponds to the liquid components of the body such as blood and saliva. Space is associated with the transportation apparatus in our body, such as the windpipe and the digestive tract. Fire is associated with our body's temperature and metabolism rate. Lastly, air controls movement in our body – such as the inhaling and exhaling of our lungs and functioning of the nervous system. Each of these five elements also have characteristics of their own that are perceived differently by our senses. Space, therefore can only be experienced, while air can be touched, fire can be seen, water can be tasted and we can smell earth. An imbalance in any of these elements can lead to disease.
We need to find a balance between these five elements in us and around us as well. Vaastu Shastra associates each of the five elements with the different directions of our home. Each element must be housed in the directions specified to avoid conflict and clashes in our family life.
These elements, except space, can easily come in conflict with each other. For example, water can easily dominate fire, while fire can easily dominate earth. This conflict manifests itself not just within our bodies but in society as well. In order to keep them in check, we must make a conscious effort to change our way of being. We get so caught up in our thoughts and struggles that we become blind to the beauty that surrounds us. Looking up at the sky, listening to divine music or watching the movement of the ocean waves can help shift how you perceive things and situations. If you can do this, you can achieve the harmony that keeps the body connected to the soul for life.