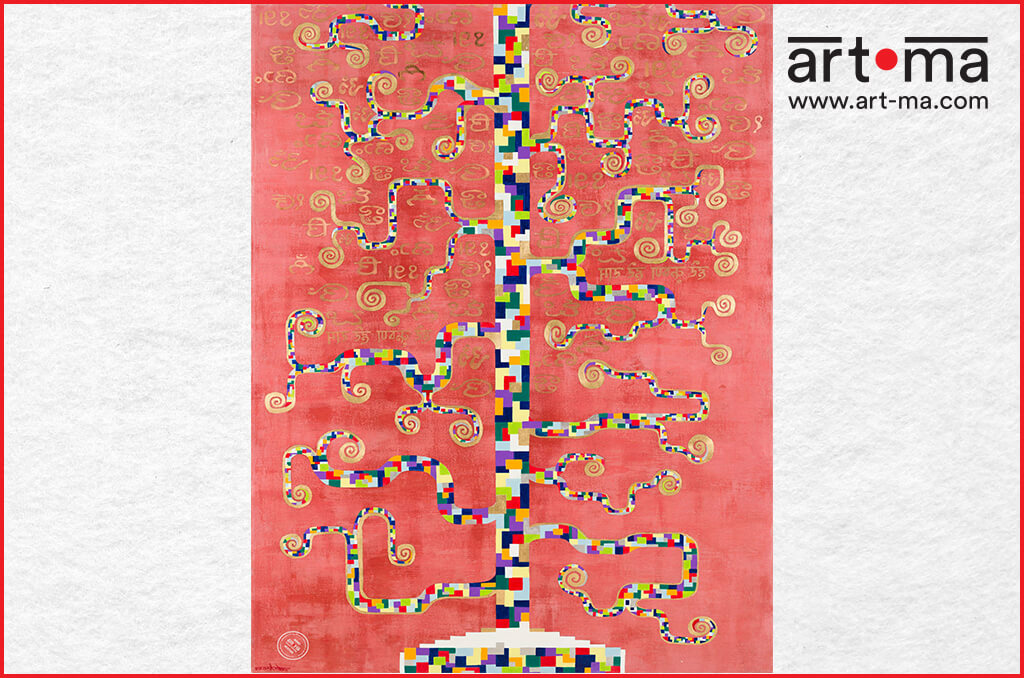 Kalpavriksha, or the wishing tree, has long been revered across art, culture and literature as well as religions, namely Hinduism, Buddhism, Christianity and Islam and cultures such as the Chinese and Celtic.
In Buddhism, this is the tree under which Siddhartha Gautama, the founding father of the religion, obtained nirvana (enlightenment). In Hinduism, the tree represents life and is first mentioned in the lore of the Samudra Manthan or the 'churning of the ocean milk', in which was found the Kamdhenu (wish-granting cow), and the Kalpavriksha, among many other precious treasures. In Indian mythology, the Kalpavriksha is also a symbol of the Trimurti (the three most important Hindu Gods) – Lord Vishnu forms the bark, Lord Brahma the roots and Lord Shiva the branches. 
This tree of life also finds a mention in Christianity. It was placed in the heart of the Garden of Eden and is a symbol of eternal life. Immortality is another theme that is associated with this imagery, especially in Islam and in the Chinese culture, in which it is depicted with a phoenix and a dragon. The Celts believe this wise tree combines the forces of nature to create balance and harmony in the universe.   
With so many meanings and interpretations, the Kalpavriksha can be considered to be a unifying symbol of peace. In a world that is filled with differences, the Kalpavriksha reminds us of kinship – that we all have more in common than we think. 
Artist Patrizio Landolfi brings this unique quality to life with an upbeat pink as the background colour, along with a spirited use of different shades of blue, red, yellow and white. This is Landolfi's bright and joyous vision of the Kalpavriksha. He uses a rich gold hue to depict the never-ending branches of this wishing tree – in a way symbolising our unending desires that nourish this divine tree's growth. Look closer, and you will see the symbol of 'Aum'– the primordial sound that represents cosmic creation – along with 'Hare Rama' and 'Hare Krishna' – parts of the Mahamantra, the chanting of which is one of the most effective ways to attain spiritual realisation. These recurring motifs, along with the pleasant colours and playful design are sure to create a welcoming space that will ignite a divine spark within you and also within your home.