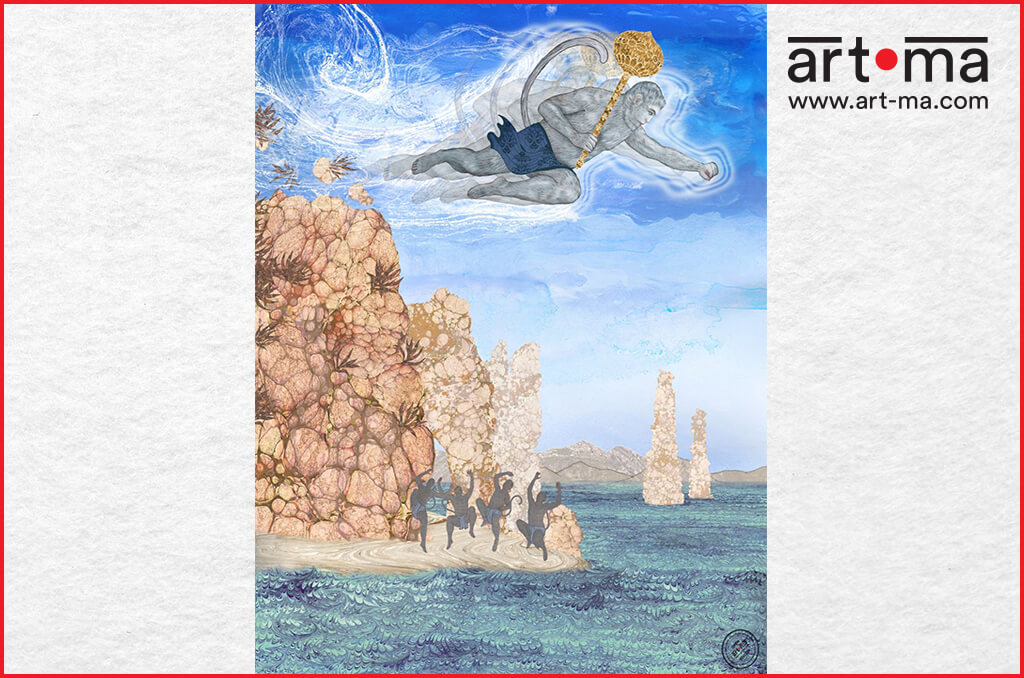 Hanuman: The dutiful companion
Extraordinary strength (shakti) and an unmatched sense of duty (bhakti)—these were the two main virtues of Hanuman in the Ramayana. This monkey God was Rama's faithful companion while they searched for the kidnapped Sita. He possessed such power that he literally moved mountains in order to protect Rama and his family.
In the Ramayana, Hanuman played a pivotal role in rescuing Sita from the evil clutches of Ravana. The story goes that Rama asked the monkey king Sugriva for help in finding Sita. At once, Sugriva sent teams in all four directions to aid the search. Hanuman is sent to South India. When they reach the southernmost tip of the country, they find the Indian Ocean with Lanka seen as a hazy sliver at the opposite end. But there was no one in the team who had the ability to jump or get to the other side, except Hanuman.
Using his supernatural powers, Hanuman grew to the size of a mountain and flew across to Lanka. Here, he shrunk into an ant in search of Sita. When he spotted her, he confronted her and asked her to come back with him. But Sita refused, insisting it was only her husband who should rescue her. Hanuman made his way back to Rama and informed him of Sita's whereabouts.
Hanuman not only managed to find Sita, he also helped protect Rama and his family in the battle against her kidnapper, Ravana. When Lakshman is fatally wounded in battle, only one herb found in the Himalayas could have saved him. A supersized Hanuman makes his way to the mountain range. Wary of choosing the wrong herb, Hanuman uproots the entire mountain and brings it back to Lakshman. This noble act not only saved Lakshman's life, it also took Rama one step closer to victory in the battle at Lanka, and eventually led to Sita's rescue.
Even though Hanuman had the ability to overpower most who walked the earth, he was a humble soul who wished to use his abilities for good deeds only. When Rama came back to Ayodhya and became king, he offered Hanuman a gift for all his help. A selfless Hanuman refused the gift saying Rama lived in his heart and that was his greatest gift. A grateful Rama, however, later bestowed Hanuman with immortality.
Hanuman's hard work and devotion held him in good stead in the end. A lesson here for us lesser mortals is that it is these virtues, if practiced patiently, that will be rewarded eventually.