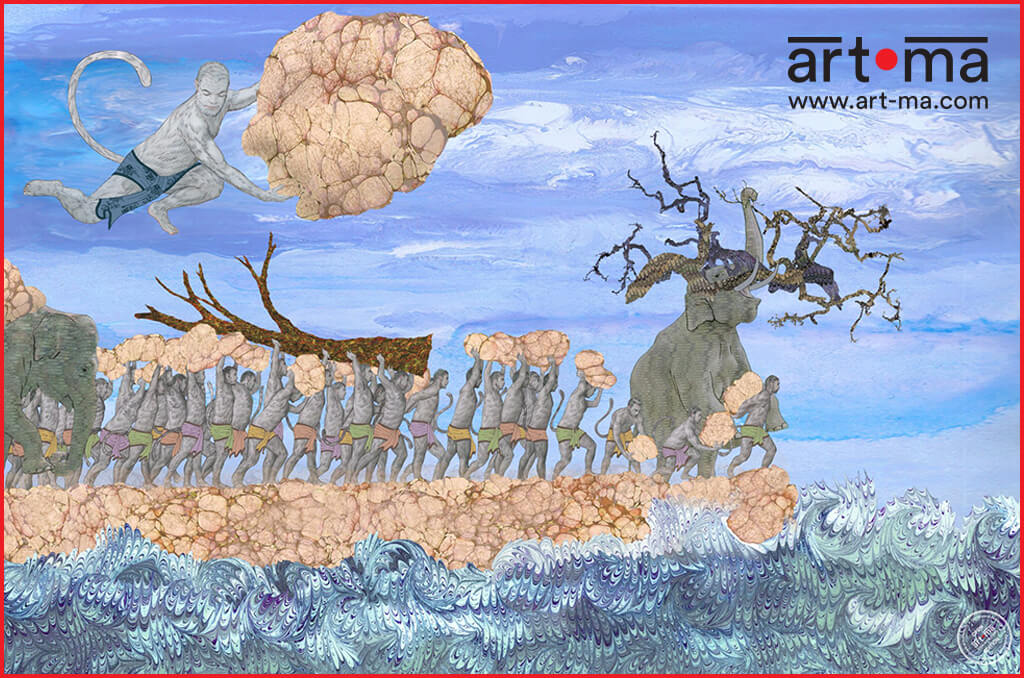 To many, the Ramayana is a visual masterpiece that takes the reader on a journey across the length and breadth of India, with details that are so vivid and clear. The creator of the Ramayana, Valmiki, goes beyond storytelling, as though he has visited the places he speaks of. Thousands of years after it was first written, historians and scientists, alike, have argued over possible evidence that suggests the Ramayana is not a myth, but in fact, did take place in real time. Here's a look at some of this disputed evidence.
When Ram succeeded in killing Ravana and rescuing Sita, he took her back to Ayodhya in an aerial vehicle, known as the Pushpak Vimana. This was a chariot-like structure that belonged to Ravana. It was presented to Rama after he won the war. It was flown by a bird that resembled a swan. This bird had the intelligence to know the destination it had to fly to just by reading the pilot's mind. The appearance of such a vehicle thousands of years before the invention of the modern-day aeroplane has raised eyebrows.
It is said that Ravana had several other aircraft that were stationed at six airports across his kingdom of Lanka. In modern-day Sri Lanka, they say there still are a few places with ancient Sinhalese names that allude to the fact that these areas were, in fact, landing strips for aerial vehicles.
Another example is the story of how Hanuman saved a dying Lakshmana. During the battle of Lanka, Lakshmana was fatally wounded. Hanuman was instructed to fly to the Himalayas and bring back herbs that would save Lakshmana's life. To this day, the Himalayas are known for its variety of medicinal herbs that are primarily used in the ancient practice of Ayurveda.
Some possible physical remnants of the events described in the Ramayana have also been debated over. When Ram reached the southern tip of India, he had no way to cross an ocean and make it to Lanka, which was on the other side. His army and supporters then built a bridge made of floating rocks, called the Ram Setu, which allowed them to cross the vast ocean. Satellite images do reveal the existence of an ancient bridge between the two countries, but whether that is the Ram Setu is an argument that is yet to be solved.
When Rama asked his ally Sugriva to help him in his search for Sita, the latter sent his troops in all four directions of the country. Sugriva's vast knowledge of earth's rivers and mountains was supposedly so accurate, some historians say they have traced these places on the modern-day atlas.
While the facts are still disputed, there is no doubt that the Ramayana was more than just a great piece of literary work. It works not only as a spiritual guide, but also as a guide to what the earth might have looked like in those times. For these reasons, the Ramayana's teachings will continue to survive the test of time, much like the heroes that it celebrates.