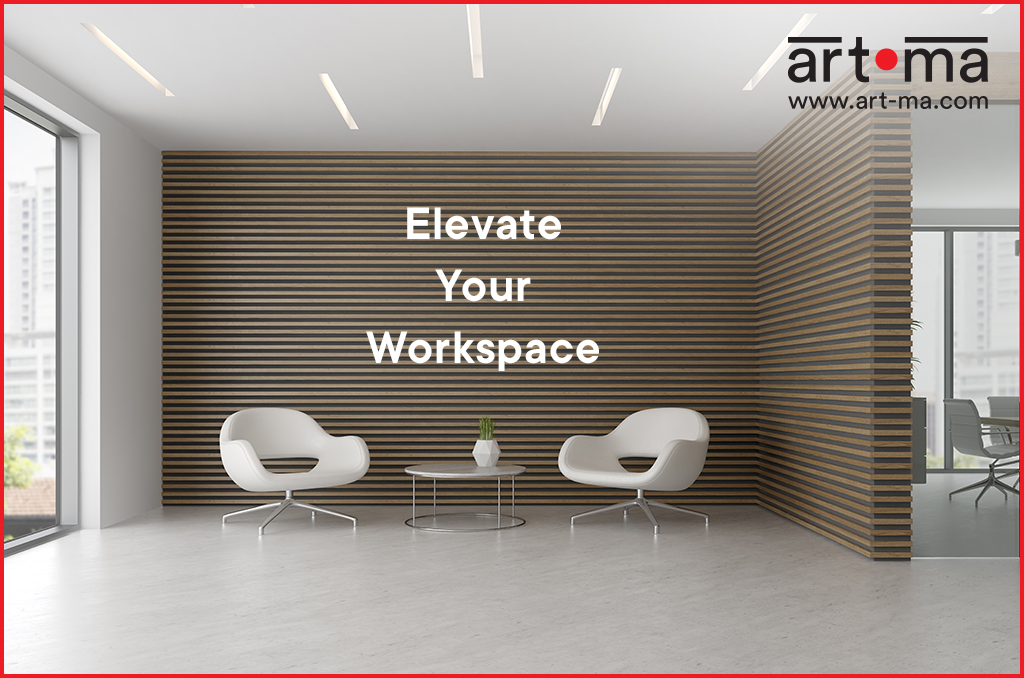 For any business, first impressions matter. When a potential client walks into a company, the look and feel of the workspace does determine the comfort levels that can define a working relationship. Corporations often turn to art to reflect not just their ethos or work culture for clients, but also to create a beautiful space for co-workers to thrive in. Corporate art, therefore, can play a silent but important role in growing a business successfully.
At Art-ma we have seen how this synergy between art and corporate culture can transform work spaces, irrespective of the size. What sets us apart is that each of our pieces carry a calming spiritual energy that will only help create an atmosphere of harmony and well-being. We will work with you to ensure your brand's ethos is communicated visually in your place of work. We cater to corporate spaces, including offices, foyers, lobby areas, receptions, and meeting rooms as well as commercial spaces such as restaurants, bars, and coffee shops.
How the process works
We believe in a hands-on approach. This includes an onsite consultation followed by planning of the space. We can evaluate your existing corporate artwork and also suggest pieces for your workspace based on your feedback. Once an artwork is selected, we can customise the framing based on your requirements. We not only deliver the artwork to your workspace, but also help with the installation.
You can buy our pieces or even take one on loan for a minimum period of six months. This is a good option for those who want to rejuvenate their work space often and re-energise clients and staff alike.
Choose from existing pieces or commission new artwork
You can browse through our existing collection of corporate artwork made by talented artists that are exclusive to Art-ma. You can also choose to commission any of these global artists to create a piece that is custom-made only for your space. Art-ma can help you choose the artist best suited to translate your vision on canvas.

Elevate your workspace with a customised wall mural 
Paintings aside, our artists also create large wall murals and graffiti art that can give your place of work an edge over competitors. These can be created both on the inside and outside of buildings as well. Our artists combine traditional fine art techniques with contemporary graffiti styles to create custom wall murals.
Corporate art that is curated carefully can help your workspace project power, tranquility, innovation or spirituality. What you don't want is a space that is generic and doesn't inspire confidence. So come and have a look at what Art-ma offers and create an environment that lowers stress and helps you strive for your best.